Alright, I need some help. As I mentioned before, I am really unsure what to do with our vanities. I am bouncing around between a million different ideas and I really need to start thinking about making a decision.
As a memory refresher, here are our current vanities (sorry for the poor quality photos -- the lighting isn't that great in our bathroom)
And here are the different options that I am tossing around. :)
1. Re-purpose vintage dressers
I am bouncing around between either mid century modern style, or french provincial. Here are two great candidates for the smaller vanity that I found on craigslist this morning (both are $60).
They are both good sizes for the area and are pretty standard "styles" that I think I could easily find a similar match to for the larger vanity.
Either dresser would be painted to better fit the room (and the top coated with a sealant to protect from water splashes).
Here are two inspiration pieces that I am really drawn to:
2. Buy brand new vanities
This is also an option (though a much more expensive option). My dilemma here is do I go with white vanities, or a wood tone? I'm just not sure what would look best in the space.
Here are a few different vanities that I like: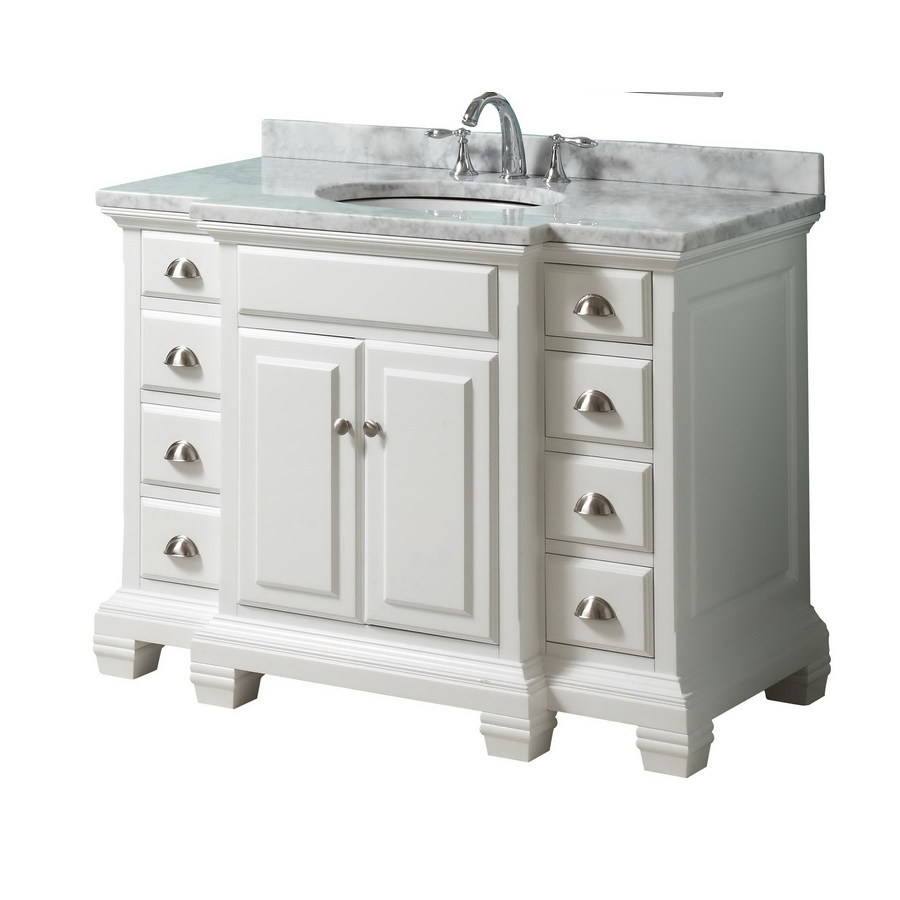 Looking at these vanities, it seems like I am leaning towards cleaner lines and a space for baskets or towels under the drawers (which I think would open up the space a little more than what I have now).
3. Upgrade the existing vanities
My least favorite option would be to keep the vanities we have now, upgrade the counter top, sink, faucet, and add knobs to the cabinets.
Possible counter top options: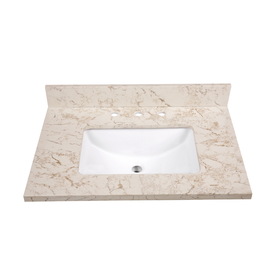 So what do you guys think? I am learning more towards option 1 or 2 rather than option 3. Any suggestions from you guys on what you think would work best?
Have a wonderful Thursday!